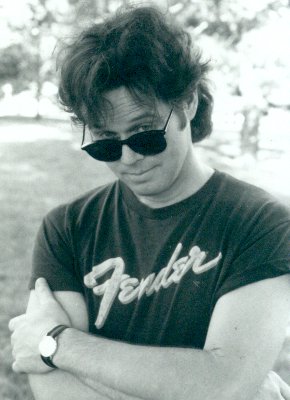 keith
Keith was the voice on a bunch of my tunes over the years. He ran successful cover bands but then around 1988 stepped out and started The Keith Harden Band playing mostly his originals.
It was a great phase of life, I was about 30 when you're mature enough to understand the world but everything is fresh and exciting. I don't know why, but in particular his tune Prisoner of Love spoke to me and was the soundtrack for that era. (That's the tune that should be automatically playing now but if it isn't, just click on the link below.
Prisoner of Love
Great guitar riff, blend between trance-like and rockin'. My all time favorite Keith tune.
Love or Addiction
Probably his biggest "hit" from that period, possibly auto-biographical regarding the woman he was with at the time.
He's written countless songs and I'll just refer you to KeithHarden.com for more background, pictures, tunes, etc.
Bonus
And
here
are
three
tunes I unearthed that he wrote right after 9/11.