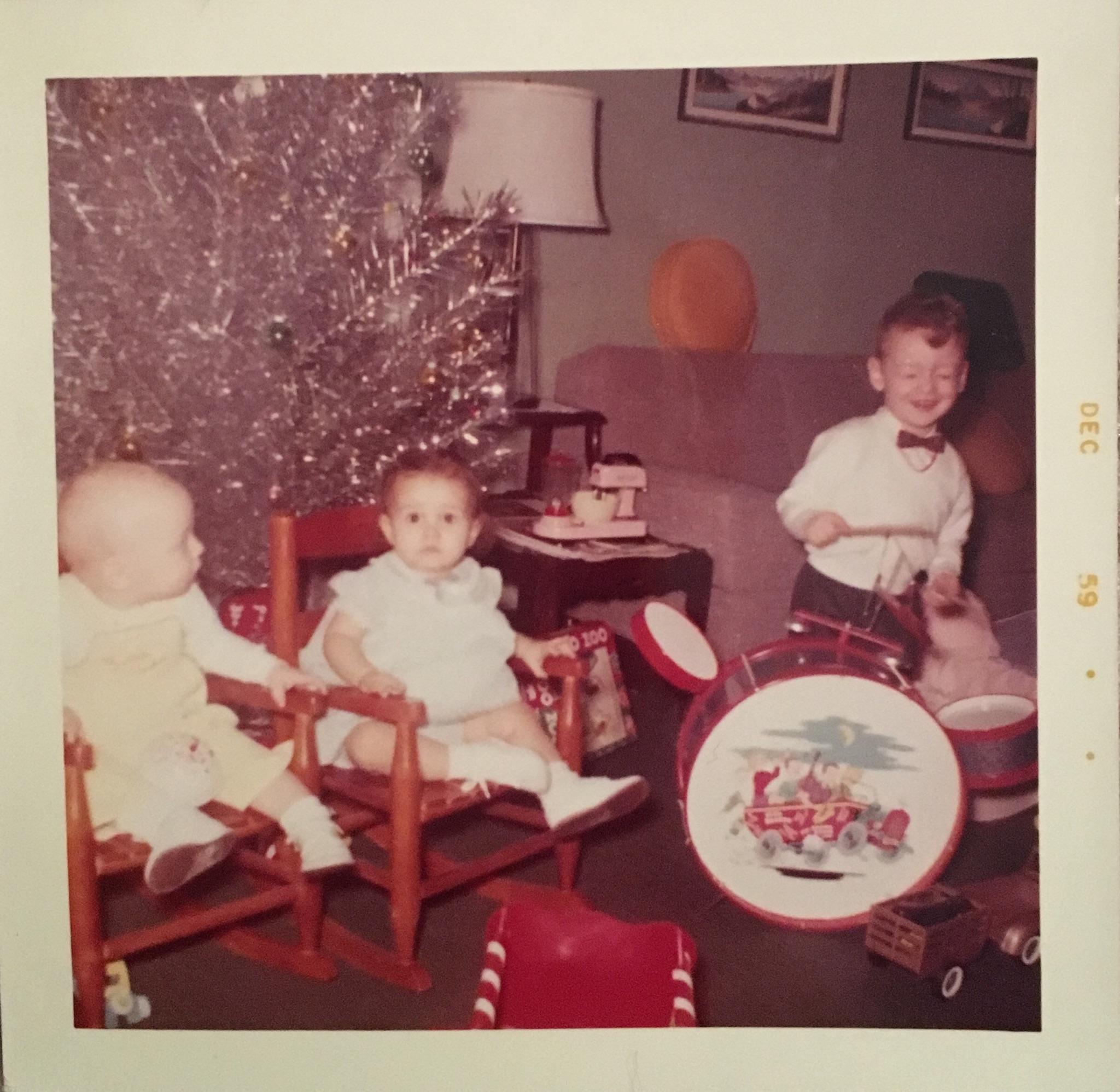 (Danny on the right playing drums)
dan gherna
I collaborated on several tunes with Dan Gherna in the late 70s with us winning a radio contest with our song Fine Line. Whoa, baby, we thought we had it made!
Anyhow, 40 years later (5/12/2018) we did another tune together over the Internet.
My favorite line is "I wish I knew now what I thought I knew then." Then kinda sums up where I was at 40 years ago— pretty much thought I knew it all. Note: there's a lick in the guitar solo that's a quote from a Tom Green tune that Danny and I did back in the day.
Karen
An example of a Danny tune from that early partnership. The new song says "I wonder what happened to Karen" as a tip of the hat to this tune.
Fine Line
This is the tune that won the radio contest. Dody and Roger sang harmony. Tony's Stough's old Ibanez effects unit generated the cool echo effect on the tail out.



photos